Panwrite Plastic Industries Sdn Bhd was established in 1995 by Mr Vincent Lum as a manufacturer and distributor of plastic bottles, specializing in plastic injection and extrusion blow moulding. We offer integrated plastic packaging solution services such as Cosmetics, Car Care, Pharmaceutical, Personal Care, Household/ Toiletries and Industries Chemical Containers.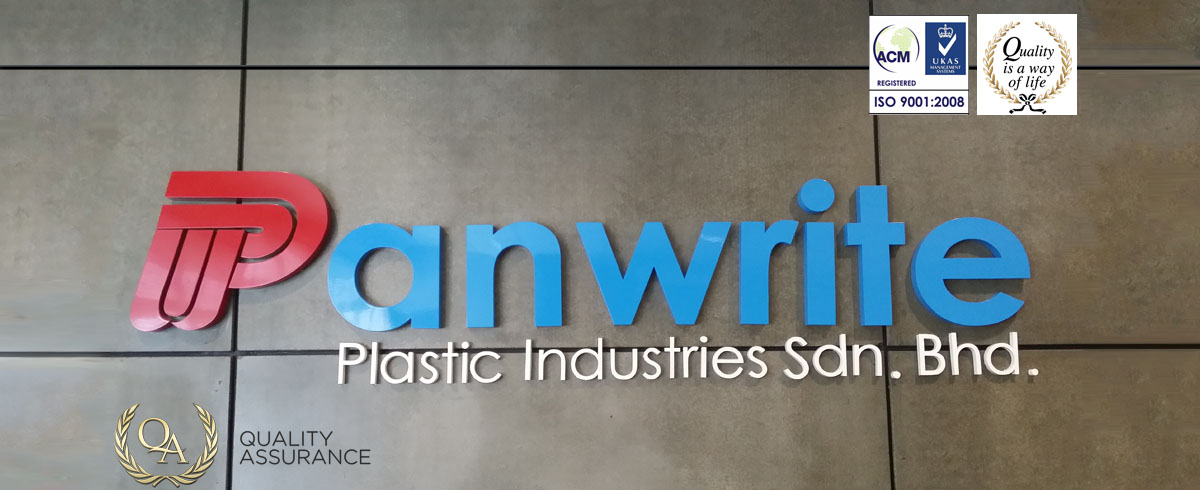 These wide spectrums of services are only made possible with Panwrite Plastic's flexibility on providing multiple designs for plastic bottles (HDPE, LDPE, PET & PP), jars (PE & PP) and PP plastic caps.
Panwrite Plastic's business expanded in 2010 by providing value added service to our customers, which are shrink wrap label on the plastic bottles, UV silkscreen printing on plastic bottles, hot stamping on caps & bottles and labeling on plastic bottles. This provides one-stop solution to our customers.
We do provide custom made moulding for plastic bottles and cap based on customers' desire designs. Before mould fabrication, 2D & 3D technical drawing and mock up of the bottles and cap will be provided.
Panwrite Plastic is certified for ISO 9001:2015, which is international standard for a quality management system (QMS). We follow the requirements set in the ISO 9001 Standard, to provide consistency products and services to meet customer's needs and regulatory requirements and to demonstrate continuous improvement.
MISSION
Our Mission is to please our customer with fully committed to their satisfaction by ensuring quality, hygienic, on time delivery and at a competitive price for our plastic packaging product.
VISION
Our vision is to be the leader in plastic packaging industry in Malaysia